Innovation and Entrepreneurship at the U of A
Join a thriving, self-starting community of innovators and entrepreneurs! The Office of Entrepreneurship and Innovation creates and curates training and resources for students across all disciplines, at all levels of their academic experience. Sign up for our e-mail newsletter to learn more about our programs, or download Rooted: OEI 2019 Year in Review.
Be Part of an Interdisciplinary Community
Innovation and Entrepreneurship Programs for All Students
Students at the University of Arkansas are change-makers, artists, makers, founders, dreamers, and doers. Through the Brewer Family Entrepreneurship Hub, McMillon Innovation Studio, and free workshops and programs - from design thinking experiences to hackathons to idea pitches and startup coaching - we provide on-demand support for students who will be innovators within existing organizations and entrepreneurs who start something new. Join our e-mail newsletter to stay informed of the latest opportunities.
Graduate Student Training: A History of Start-Up Success
Our graduate students count more wins at state and national business plan competitions than any other university – 29 national wins and 60 awards at the Arkansas Governor's Cup. Since 2002, students have won more than $3 million in prize money and raised more than $60 million to build their businesses. The greatest success stories, however, are the 40+ startup companies and organizations founded by the program's alumni.
The fundamentals taught in the classroom include identifying and analyzing opportunities, developing viable business models, and funding the start-up process. Whether it's the graduate certificate in entrepreneurship or the MBA entrepreneurship concentration, the goal is the same: to equip students with the tools and opportunities to develop ideas and get noticed.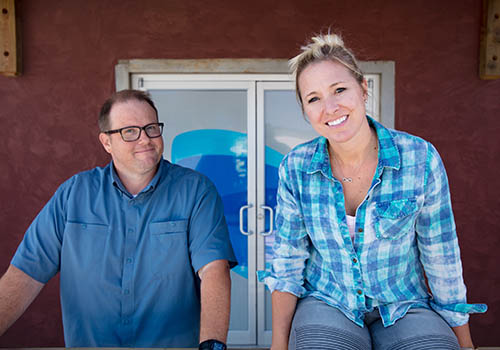 ---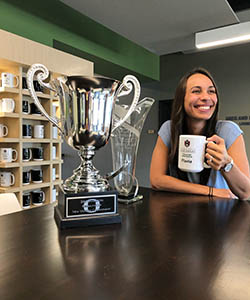 "As a startup, you will hear many different opinions and plenty of no's, but you need to learn from those, pivot as needed, and continue to take risks. It takes a village and a lot of heart. People who believe in you will be very supportive, but it can be tough at times. Those were some LONG hours—very early mornings and super late nights. We ended up spending less quality time with family and friends because we needed to be 110% engaged with the business to get to that next level. But I have always been a believer that hard work pays off at the right time, so I was looking forward to having something amazing happen to us. The first time that we had that it was worth it feeling was probably at the University of Louisville, when we won our first business plan competition. I'm very proud of all the work we have done then to position it for today's successes."
Flavia Araujo
MBA '18
Alum: New Venture Development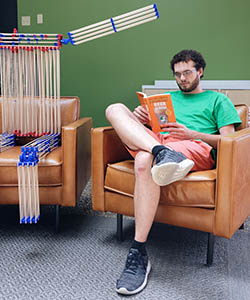 "I'm sure I want to be an entrepreneur: I've done engineering jobs, I've done engineering stuff, and it's fun, but it's more fun when it's my own thing. Even past that, my major is computer science, but I code less than anything else. I do other kinds of engineering more. I like to look at system level engineering things. That's why I like to work on robots. It's because you're playing with a lot of disciplines. I like it because I'd rather be a mile wide and an inch deep. It's so hard. ...you have to think of everything. There are so many little things that just pop up... So many things that are moving and you have to coordinate it all, and at the same time you're doing development, working with your customers, it's just a ton of work. That's what I like about it though. With class, when I get an assignment and everything is laid out, that's kind of boring. I want something that's going to deeply challenge me."
Canon Reeves
Computer Science major
Co-founder, MORE Technologies
Alum: McMillon Innovation Studio, NSF I-Corps
---
---