Graduate Certificate in Entrepreneurship
Are you eager to get your ideas off of the napkin and out into the world? Whether you envision founding your own company, making an impact in a startup, or taking on a pivotal role in an established organization, the Graduate Certificate in Entrepreneurship provides a fast-paced, experiential environment to develop your skills as a founder alongside intensive mentoring and soft skills development.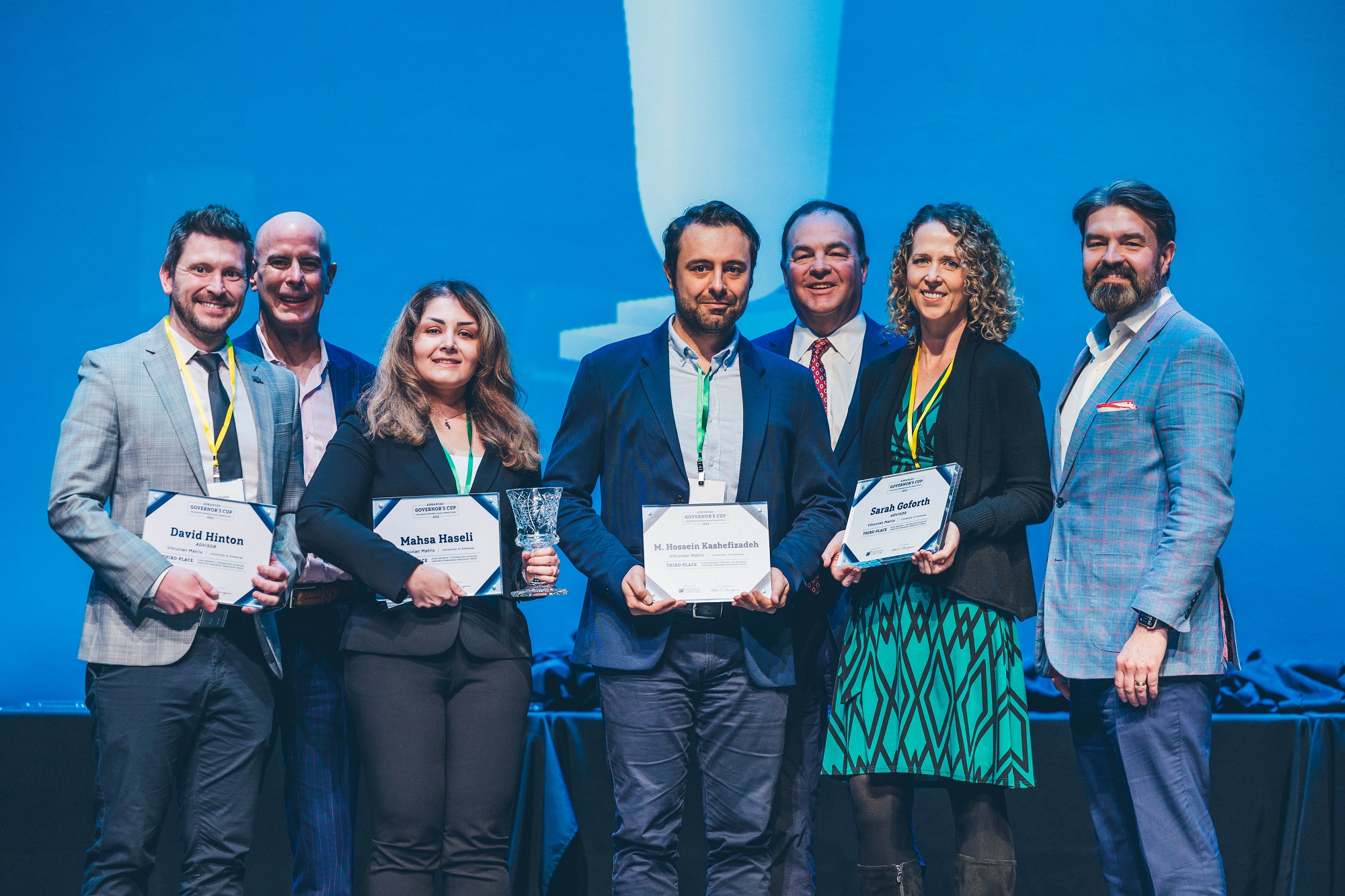 Designed to pair graduate students from business and non-business disciplines on teams together, the program provides a business incubation-like setting for exploring real business ideas and for connecting new technologies to market opportunities. Students leave with an understanding of how to evaluate a business idea, fluency across all key domains of a startup, and confidence in communicating persuasively to investors and other audiences.
Why Choose the Graduate Certificate in Entrepreneurship?
A Record of Excellence: For over a decade, the Graduate Certificate in Entrepreneurship has empowered students, both from business and non-business backgrounds, with the essential elements of entrepreneurship. We lay the foundation for you to launch successful commercial or non-commercial ventures, create and market innovative products and processes, drive social impact, and become leaders and innovators within existing organizations.


Beyond the Classroom: We don't just offer a program; we provide a life-changing experience. Our students don't see this as a mere school project; they view it as a transformative journey that prepares them for real-life challenges and opportunities.


Diverse Perspectives, Powerful Teams: Embrace the power of diversity as students from science, engineering, medical, accounting, art, music, marketing, legal, and other fields come together to form dynamic teams. This unique blend of backgrounds enables our students to leverage their expertise when generating business or product ideas and competing at startup competitions around the world.


Open to All Graduate Students: Whether you are a degree-seeking student or pursuing non-degree education, our doors are open to you. To apply for the Graduate Certificate in Entrepreneurship, all you need is a completed accredited undergraduate degree and compliance with other Graduate School of Business admissions requirements.
A note about timing: practically speaking, many students find that the certificate fits best into the "all but dissertation" stage of a PhD, the second year of a professional Master's program, or embedded into a full-time or Executive MBA. Others pursue it as a standalone program while working full-time. If you have questions about the structure of the program or how to fit it into your own academic and professional life, please contact Laura Moix at lmoix@uark.edu.
Current UARK Graduate Students Add On The Certificate
Students who are currently enrolled in a graduate program at the University of Arkansas can use a streamlined application to add the certificate to their academic plan.
New Students Apply to the Graduate School of Business
Students who are not currently enrolled in a graduate program at the University of Arkansas must complete an application to the Walton Graduate school. When you are asked to select an application type, the correct selection is "Walton College of Business Graduate Application".
Learn more by contacting Laura Moix at lmoix@uark.edu
To receive the Graduate Certificate in Entrepreneurship, students must complete 12 credit hours, including 9 required credit hours from the Walton College of Business and 3 elective credit hours as outlined in the graduate catalog. Students should meet with their degree program advisor to determine how certificate courses count towards their major M.S., M.A., or Ph.D. program.
Required Courses
| | | |
| --- | --- | --- |
| SEVI 5213 | Business Foundations for Entrepreneurs (Non-Business Students Only - Spring or Summer) | 3 |
| SEVI 5323 | New Venture Development I (Fall) | 3 |
| SEVI 5313 | Strategic Management for Entrepreneurs (Business Students Only - Spring) | 3 |
| SEVI 5413 | New Venture Development II (Spring) | 3 |
MBA with Entrepreneurship Concentration
The MBA program consists of concentrations in retail marketing, supply chain, finance, and entrepreneurship, and combines the unique strengths of the Walton College, our corporate partners, and our location in the interconnected business world of Northwest Arkansas. The Walton MBA is offered in two formats: a full-time program and an Executive MBA program for working professionals.
The Entrepreneurship Track of the Walton MBA is designed to teach students to identify and analyze opportunities, develop viable business models, and fund the startup process. The four-course sequence of this track is appropriate for students who want to start their own businesses, for those who want to be involved with new product development in larger organizations, and for those interested in analyzing investment opportunities.
In this track, you will partner with students from non-business disciplines to analyze growth, impact and profit potential of new venture opportunities. You will learn how to examine intellectual property, competition, and the allocation of human and financial resources. You will complete the track with a viable business plan in hand, for which you may seek funding through state, regional, and national business plan competitions.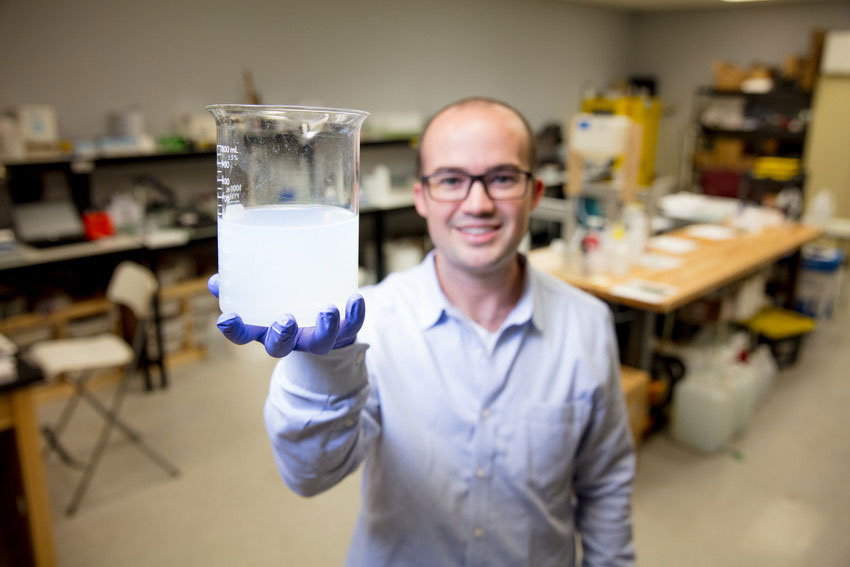 Graduate Entrepreneurial Fellows
Launched in 2021 with generous support from the Walton Family Charitable Support Foundation, the University of Arkansas Graduate Entrepreneurial Fellows program is intended to support promising graduate students from all disciplines in the pursuit of intensive entrepreneurial training.


Fellows are expected to devote at least 20 hours per week to their entrepreneurial pursuits during their fellowship year. In addition to their coursework, they will gain opportunities for intensive mentoring, seed funding, business plan competition coaching, and networking through an end-of-program event including investors and industry executives.
Eligibility

Students pursuing the Graduate Certificate in Entrepreneurship, MBA with Entrepreneurship track, MS in Biomedical Engineering with Healthcare Entrepreneurship Concentration, MS in Product Innovation, or MS in Electrical Engineering with Entrepreneurship Concentration are eligible to apply.

Priority will be given to students pursuing Master's or PhD degrees, but students pursuing the Graduate Certificate in Entrepreneurship as an independent program are also eligible.

Deadline

April 1 for the summer (non-business students) and fall (business students)

Award Structure
Graduate students adding the certificate to a degree already in progress may choose the award structure that best meets their needs. Graduate students in part-time programs or taking the certificate as a stand-alone pursuit will receive the flat award over time.
Option 1: a graduate assistantship (for students who are not already in a GA position) and an additional award in the amount of $10,000/year for master's students or $12,000/year for doctoral students.

2-3 exceptional PhD students per year are eligible for a higher award amount of $22,000 through the Kaneaster and Ruth Lindley Hodges Entrepreneurial Fellowship Award.

Option 2: a flat award amount of $15,000/year for participants at the master's level and $17,000/year for participants at the doctoral level.
Application Packet

A complete fellowship application includes:
current CV
current and undergraduate transcripts
PI nomination letter (doctoral students only)
1-3 letters of recommendation
letter of interest (up to 2 pages; sharing your reasons for wanting to pursue this fellowship and describing any relevant work or research experience that will provide a foundation for their goals)
Please email questions to Laura Moix at lmoix@uark.edu.
Apply Today!