Graduate Certificate in Entrepreneurship
Ever thought about being part of something new? Whether you're interested in creating your own company, working for a startup, taking a greater role in an established company, or founding or being part of a non-profit, the Graduate Certificate in Entrepreneurship will provide you with the knowledge and skills to help you become successful in these ventures.
Open to all graduate students from any discipline.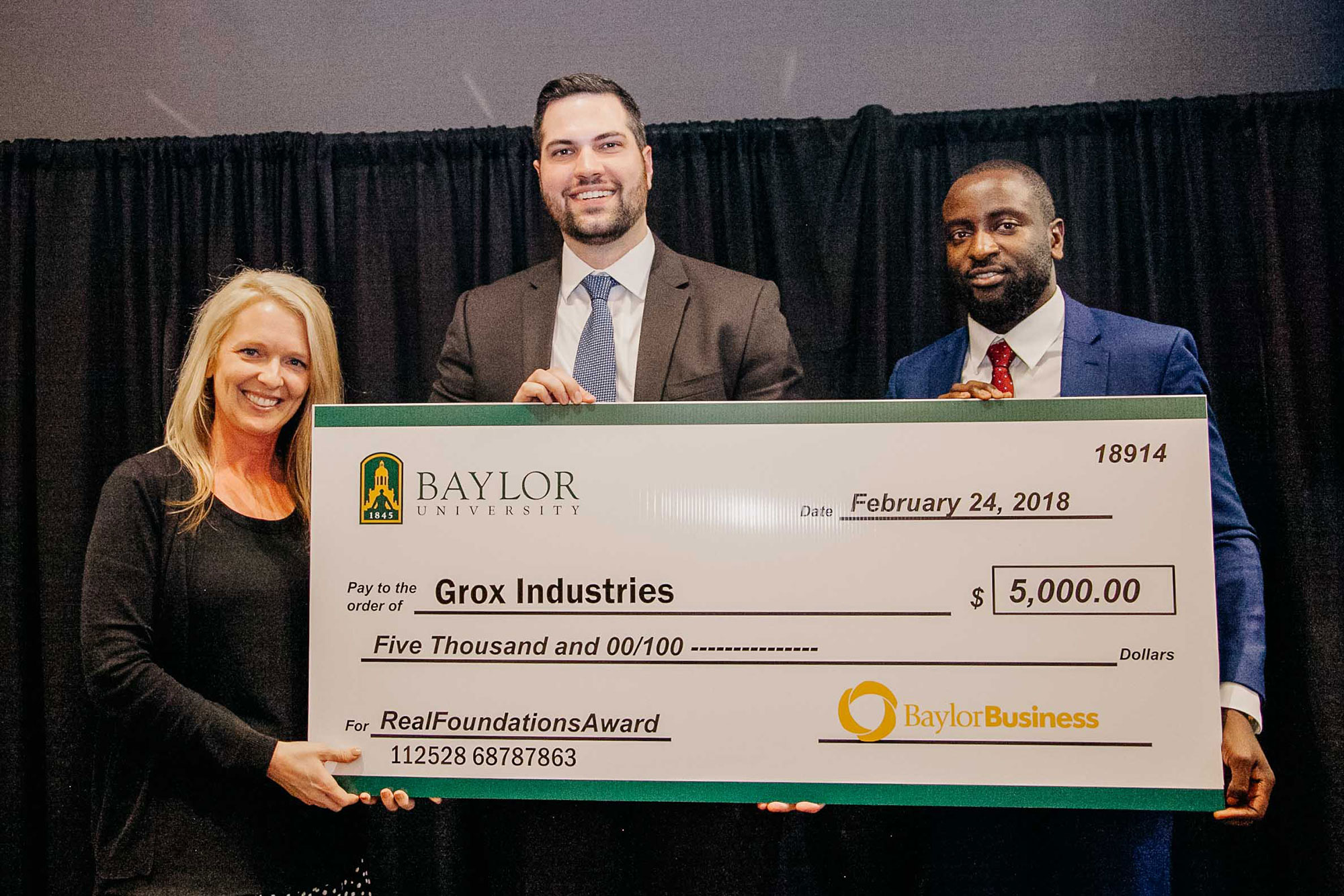 For the past decade, the Graduate Certificate in Entrepreneurship program has been educating business and non-business students on the core aspects of entrepreneurship, providing them with the foundation they need to start successful commercial or non-commercial enterprises, create and promote new products and processes, engage in social entrepreneurship, and serve as leaders and thought generators in existing organizations.
Students who participate in the program do not view it as merely a school project; instead, they see it as preparation for life.
The program is open to all graduate students from any discipline. The blending of students with science, engineering, medical, accounting, art, music, marketing, and legal backgrounds results in the formation of unique teams. These backgrounds and experiences allow the teams to leverage their expertise when generating ideas for a business or non-profit and competing in business plan competitions.
Both non-degree and degree-seeking students are eligible to apply to the Graduate Certificate in Entrepreneurship. Prospective students must have completed an accredited undergraduate degree and meet all other Graduate School of Business admissions requirements.
In order to enroll for the Graduate Certificate in Entrepreneurship, an application must be completed to the Walton Graduate school. When you are asked to select an application type, the correct selection is "Walton College of Business Graduate Application 2022". You do not need to be a current Walton College of Business student in order to be accepted for this program.
Apply to the Graduate School of Business
Learn more by contacting Sarah Goforth at goforth@uark.edu
To receive the Graduate Certificate in Entrepreneurship, students must complete 12 credit hours, including 9 required credit hours from the Walton College of Business and 3 elective credit hours as outlined in the graduate catalog. Students should meet with their degree program advisor to determine how certificate courses count towards their major M.S., M.A., or Ph.D. program.
Required Courses
| | | |
| --- | --- | --- |
| SEVI 5213 | Business Foundations for Entrepreneurs (Non-Business Students Only - Spring or Summer) | 3 |
| SEVI 5323 | New Venture Development I (Fall) | 3 |
| SEVI 5313 | Strategic Management for Entrepreneurs (Business Students Only - Spring) | 3 |
| SEVI 5413 | New Venture Development II (Spring) | 3 |
MBA with Entrepreneurship Concentration
The MBA program consists of concentrations in retail marketing, supply chain, finance, and entrepreneurship, and combines the unique strengths of the Walton College, our corporate partners, and our location in the interconnected business world of Northwest Arkansas. The Walton MBA is offered in two formats: a full-time program and an Executive MBA program for working professionals.
The Entrepreneurship Track of the Walton MBA is designed to teach students to identify and analyze opportunities, develop viable business models, and fund the startup process. The four-course sequence of this track is appropriate for students who want to start their own businesses, for those who want to be involved with new product development in larger organizations, and for those interested in analyzing investment opportunities.
In this track, you will partner with students from non-business disciplines to analyze growth, impact and profit potential of new venture opportunities. You will learn how to examine intellectual property, competition, and the allocation of human and financial resources. You will complete the track with a viable business plan in hand, for which you may seek funding through state, regional, and national business plan competitions.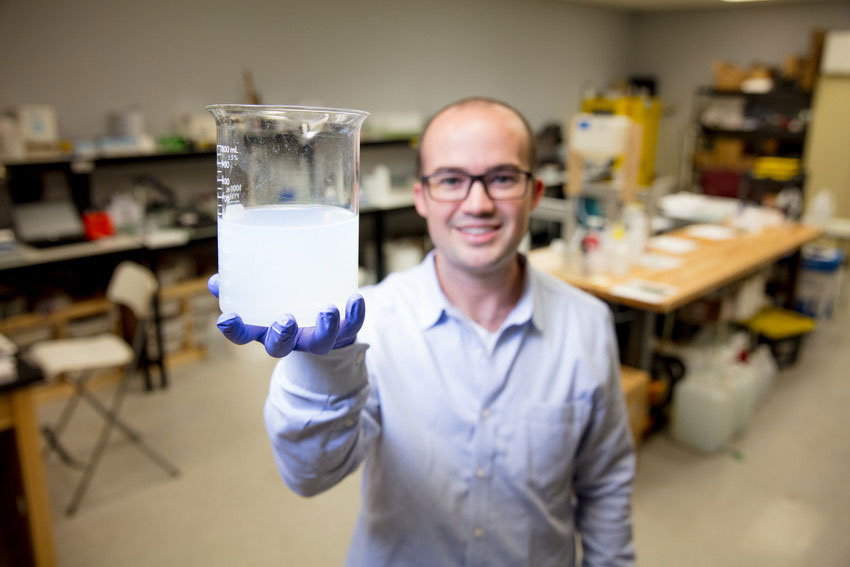 Graduate Entrepreneurial Fellows
Launched in 2021 with generous support from the Walton Family Charitable Support Foundation, the University of Arkansas Graduate Entrepreneurial Fellows program is intended to support promising graduate students from all disciplines in the pursuit of intensive entrepreneurial training.
Eligibility

Students pursuing the Graduate Certificate in Entrepreneurship, MBA with Entrepreneurship track, MS in Biomedical Engineering with Healthcare Entrepreneurship Concentration, or MS in Electrical Engineering with Entrepreneurship Concentration are eligible to apply. Priority will be given to students pursuing Master's or PhD degrees, but students pursuing the Graduate Certificate in Entrepreneurship as an independent program are also eligible.

Structure and Stipends

The fellowship includes a graduate assistantship for students who are not already in a GA position, and all fellows receive an additional award in the amount of $10,000/year for Master's candidates and $12,000/year for PhD candidates. 2-3 exceptional PhD students per year are eligible for a higher award amount of $22,000 through the Kaneaster and Ruth Lindley Hodges Entrepreneurial Fellowship Award. All PhD students must include a letter of support from their faculty advisor in their application.
Program Expectations

Fellows are expected to devote at least 20 hours per week to their entrepreneurial pursuits during their fellowship year. In addition to their coursework, they will gain opportunities for intensive mentoring, seed funding, business plan competition coaching, and networking through an end-of-program event including investors and industry executives. Applications will close on November 1, 2022, for the 2023 cohort of Graduate Entrepreneurial Fellows, whose coursework will begin in Spring 2023. Please email Sarah Goforth, executive director of the Office of Entrepreneurship and Innovation, with questions, at goforth@uark.edu.
Apply Today!